20 grams of Butter (margarine)
240 ml of milk (dairy free milk optional)
250 grams of Gluten free cake flour
1 tsp of vainilla extract
1) Mix the eggs and sugar until double in volume/size, add the vanilla extract.
2) Pour the milk and butter into a pot and bring it to a boil, let it cool down.
3) As we want a fluffy/airy cake will need to equate densities! Meaning: you will need to scoop out 2 tbsp of the eggs and sugar mixture and pour it to liquids, integrate mixtures. Once it's done, pour it over the edge of the mix and combine, please be gentle as we don't want to deflate the foam we created before.
4) Sift and incorporate the gluten free flour, baking powder and xanthan gum to the batter. Be gentle, don't over-mix.
5) Pour the batter into your prepared pan and transfer it to the oven.
6) Bake for 60 min at 180c (fan) or until a toothpick inserted into the center comes out clean.
7) Let it cool completely!! Dust some powdered sugar on top.
DM me for tips/recommendations/or if you have questions on how to make this cake!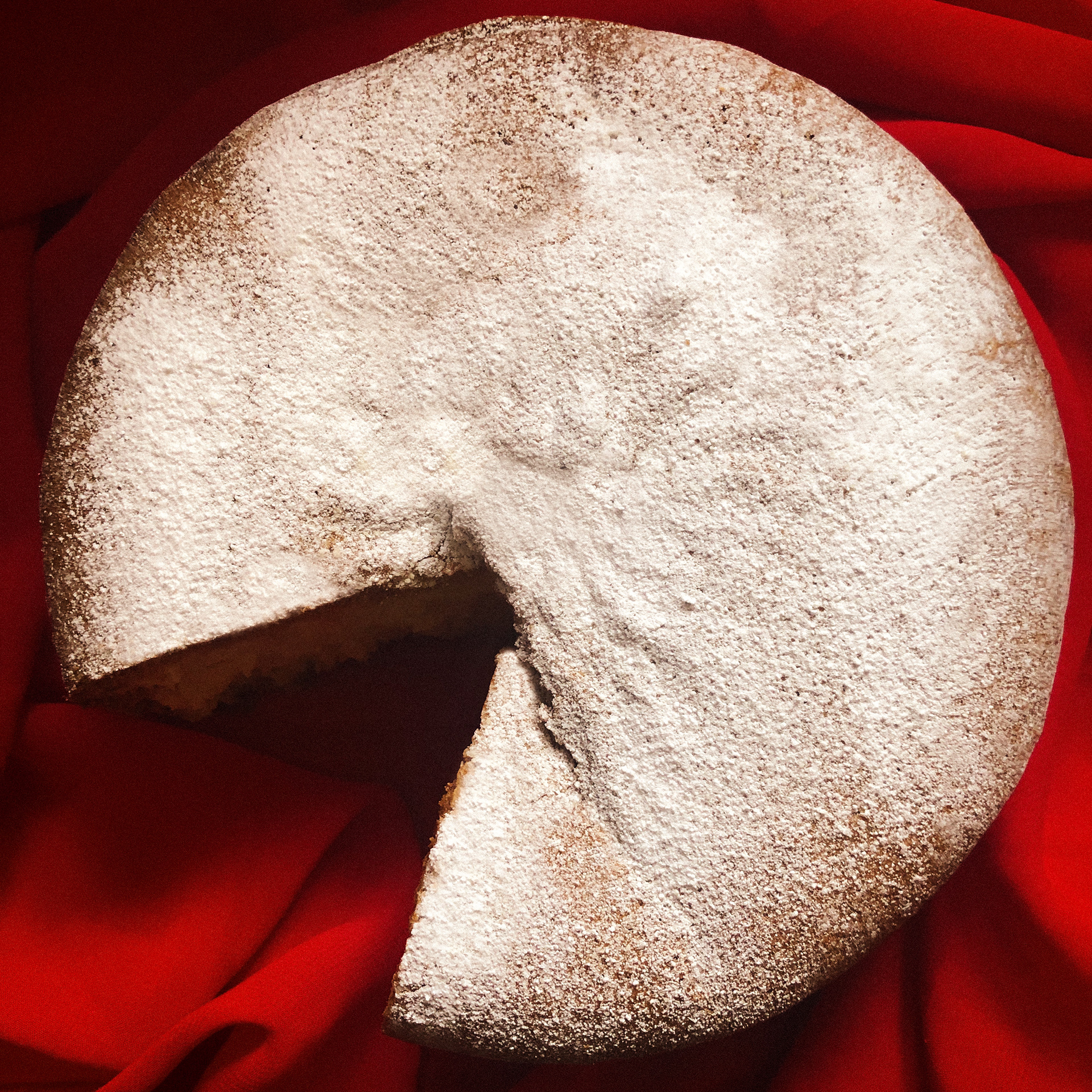 120 gramos de manteca (o margarina)
240 ml de leche (leche libre de lácteos opcional)
250 gramos de Harina para tortas sin tacc (0000) premezcla para tortas
1/4 tsp/cucharadita de goma xantana
8 gramos de polvo de hornear
1 tsp/cucharadita de extracto de vainilla.
1) Bate los huevos y la azúcar hasta duplicar su volumen, agrega el extracto de vainilla.
2) En una olla, lleva a hervor la leche y la manteca, dejar entibiar.
3) Cómo queremos una torta airosa debemos equiparar densidades!
4) Tamizar y mezclar la harina, polvo de hornear, goma xantana a la mezcla. Sé gentil y mezcla despacio con movimientos envolventes, no queremos perder el aire!!
5) Colocar la mezcla en el molde y llevarlo al horno.
6) Cocinarlo por 60 minutos a 180 grados c (fan) o hasta que pinchemos la torta en el centro y salga limpio!
7) Dejar que se enfríe por completo! Espolvorear azúcar impalpable arriba!
Mándame un DM si necesitas tips/si tiene recomendaciones o alguna duda en cómo hacer la torta!