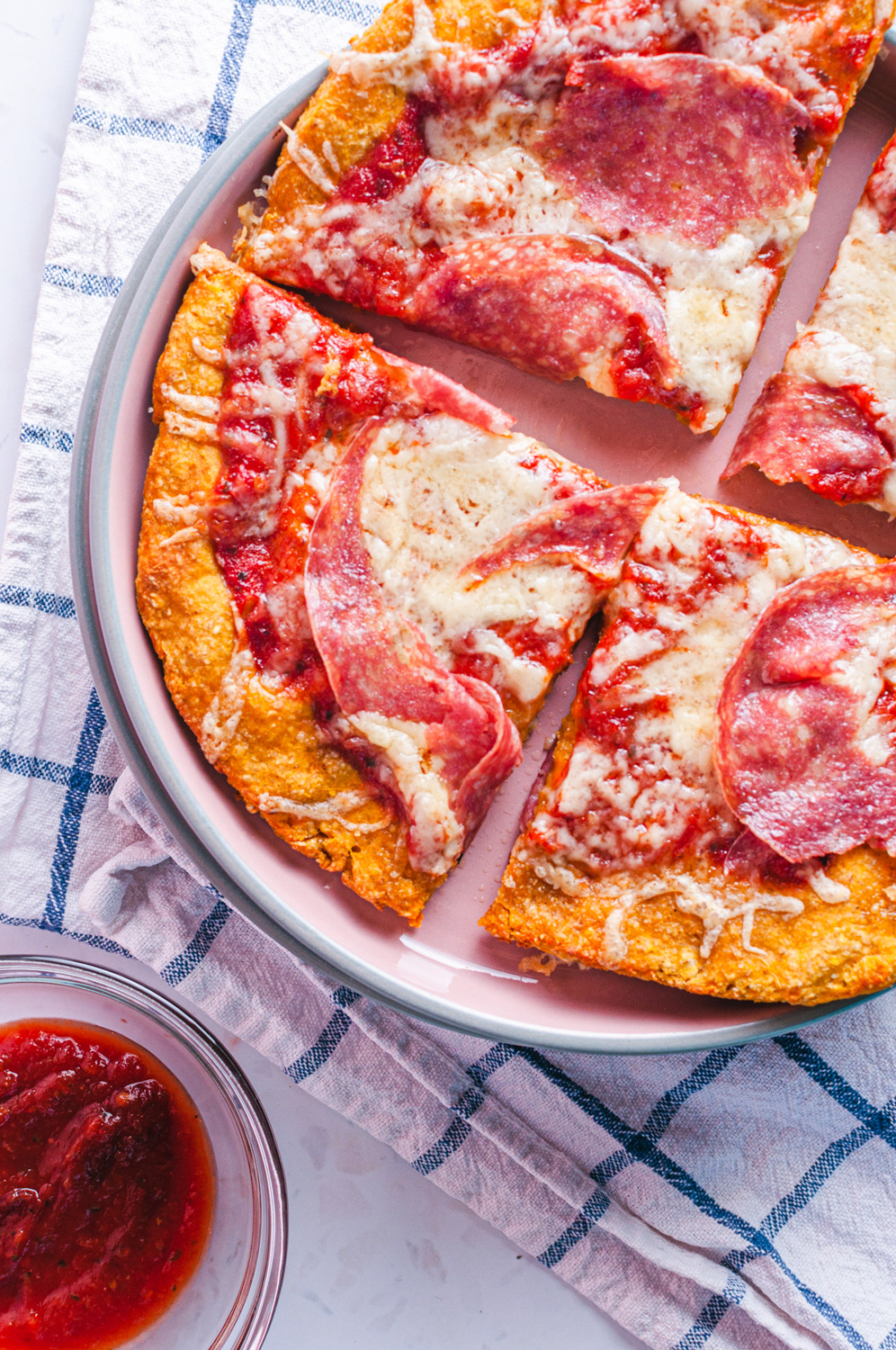 250g of sweet potato (half of a big sweet potato)
Step 1: Cut the sweet potato into small cubes and boil it for 20 minutes until soft, transfer to a bowl. Mash the sweet potato with a fork, potato masher, etc, you are looking for a mash potato consistency. Add the oat flour, salt, pepper and combine. Once the ingredientes are well incorporated, you will have a sticky dough, do not worry that's what we are looking for!
Step 2: Place the dough on a greaseproof  paper tray and create a circular form. Tip: If it gets to sticky moist the tip of your fingers with some water.
Step 3: Cook the base at 200c (fan) for 15 minutes or until the outside of the base is golden brown. Remove it form the oven, add the tomato sauce, cheese and toppings of your liking.
Step 4: Cook for another 10 minutes.
1 taza de harina de avena
Paso 1: Cortar la batata en cubos y hervir por 20 minutos o hasta que esten suaves, transferir a un bowl. Pisar la batata con un pisa papa, tenedor, etc. Estas buscando la consistencia de un puré. Agregar la harina de avena, sal, pimienta y combinar. Cuando los ingredientes estén bien incorporados te quedara una masa pegajosa, no te preocupes, queremos esa consistencia.
Paso 2: Poner la masa en una bandeja, moldear de forma circular. Tip: Si la masa esta muy pegajosa, moja tus dedo en agua y listo!
Paso 3: Cocinar la masa a 200c (fan) por 20 minutos o hasta que los bordes estén dorados. Remover del horno, agregar la salsa de tomate, queso y toppings que te gusten.
Paso 4: Cocinar por otros 10 minutos.