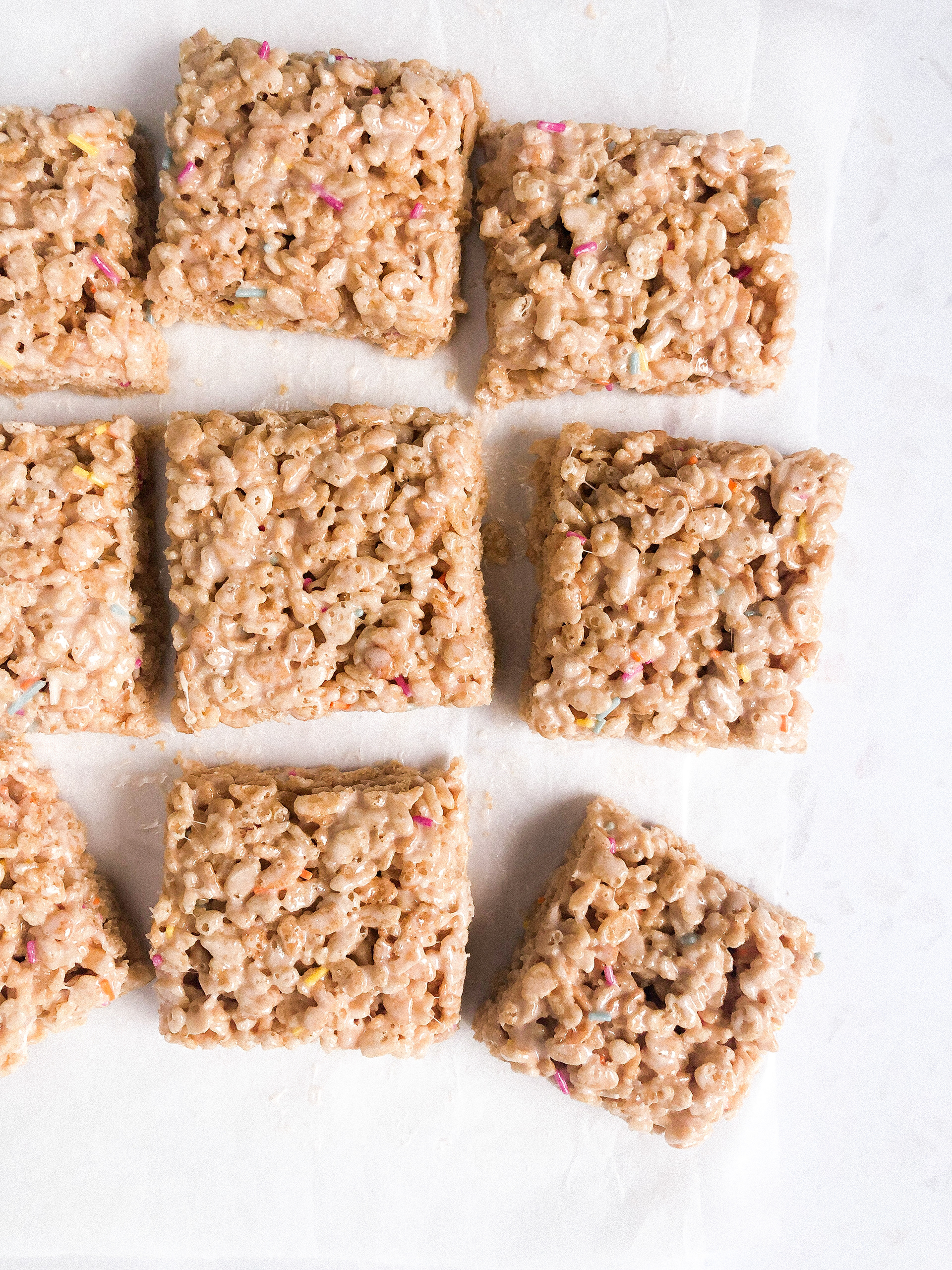 42 grams or 3 TBSP unsalted butter or margarine 
1) Melt the butter in a saucepan, add a pinch of salt. Once melted add the marshmallows, stir constantly until completely dissolved.
2) Pour the mixture over the rice cereal and stir - add sprinkles, choco-chips, peanut butter whatever you want!!
3) Pour the mixture into your (greaseproof paper) tin and slightly push until even.
4) Let it cool down for a few min and cut 5cmx5cm (2inch x 2inch) squares.
Store at room temperature - well wrapped or place inside a food container up to 3/4days.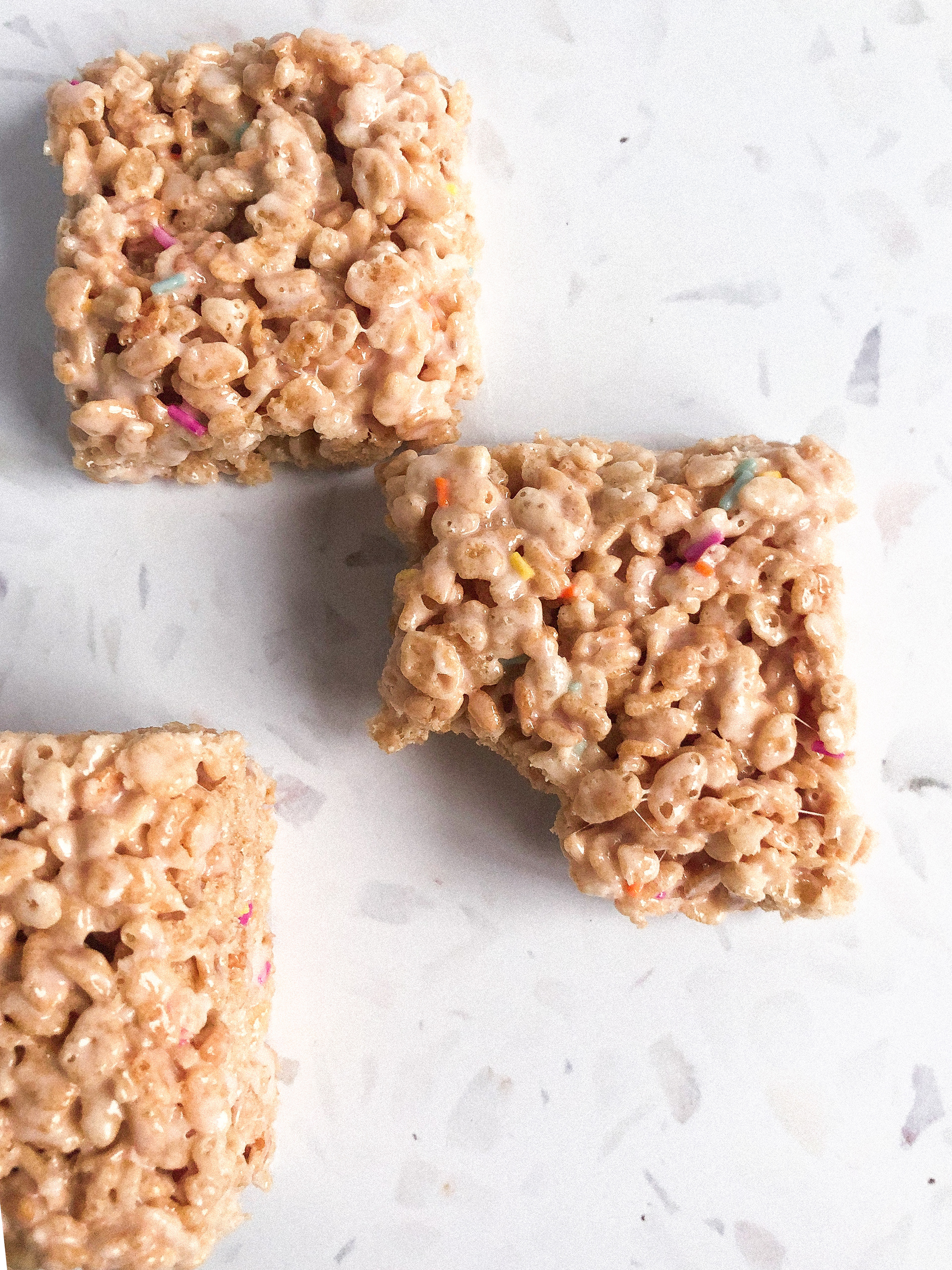 Cuadraditos de Arroz Inflados estilo Rice Krispies - (Salen 9)
15 minutos en total! 3 ingredientes! Use un molde para Brownie pero puedes usar el que quieras! 
42 Gramos o 3 cucharadas de manteca sin sal (puede ser margarina)  
150 gramos de Marmallows/ Malvaviscos  
125 gramos de Arroz Inflado 
1) Derreti la manteca en una olla, agregar la pizca de sal.
2) Una vez derretido, agregar los malvaviscos y revolver hasta que todo este disuelto e integrado.
3) Pon la mezcla arriba del arroz inflado y mezcla hasta que todo el arroz tenga malvaviscos, puedes agregar choco chips, granas, manteca de mani, lo que quieras! 
4) Transfiere la mezcla al molde que tengas y con cuidado empuja el arroz hasta que quede nivelado.
5) Deja que se enfríe unos minutos y luego corta cuadraditos parejos de 5cmx5cm.
Guárdalos a temperatura ambiente - bien envueltos o adentro de un tupper por unos 3/4 días!