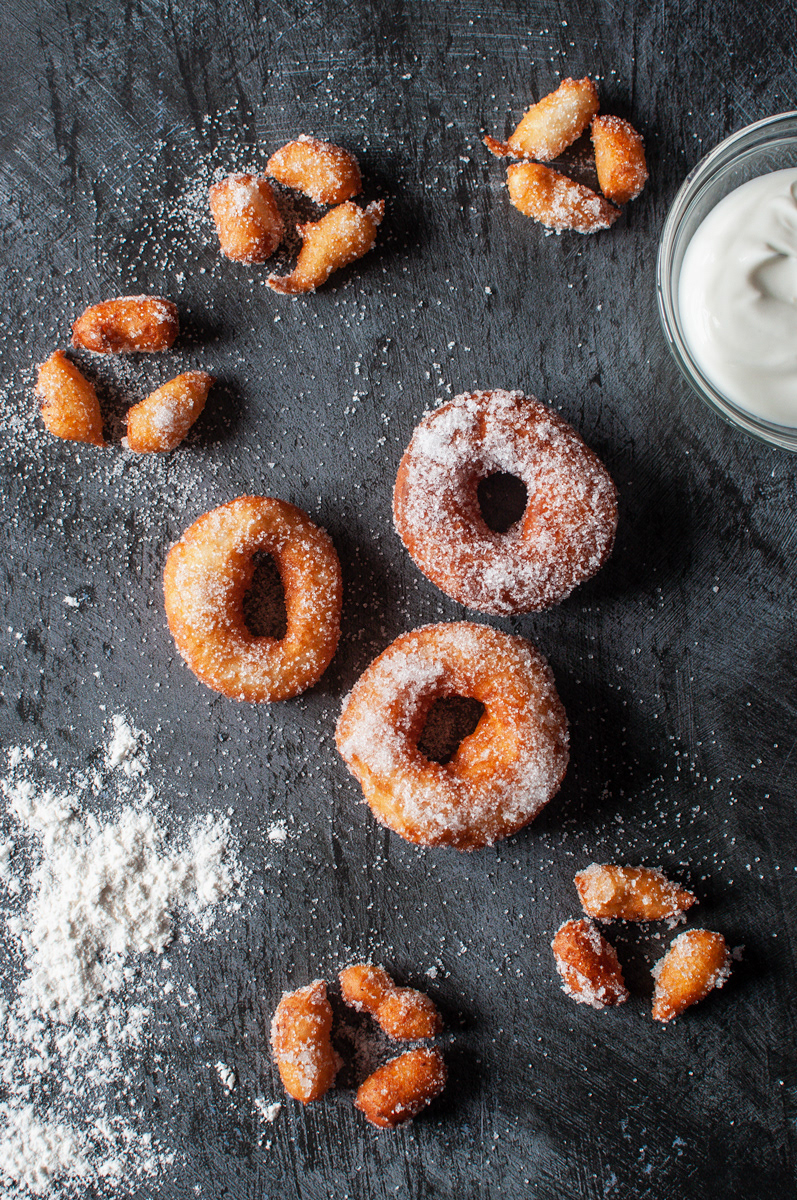 140g Gluten Free Self Rising Flour
Step 1: Combine the greek yoghurt + GF self Rising Flour, until you get a sticky dough, if needed add more yoghurt, needs to be sticky not runny.
Step 2: Place the dough inside a pipping bag with a round nozzle.
Step 3: Heat up vegetable oil between 160c - 170 c, squeeze the bag and create small balls, you will need to cut the dough with a scissor, you could also create mini donuts, I pipped the dough on top of a greaseproof paper which then I fried, once it starts to bubble up I removed the paper and let it cooked for a minute on each side, until golden.
Step 4: Remove the mini donuts and placed them on paper towels. Add sugar or cinnamon sugar if you want to. They taste better while they are hot!
Enjoy!
Lucy
140g Harina
leudante 
sin tacc 
Paso 1: Combinar el yoghurt griego con el harina sin tacc hasta tener una masa pegajosa no líquida!!
Paso 2: Poner la masa en una manga con un pico redondo o cortar la punta de la manga.
Paso 3: Calentar aceite vegetal, la temperatura tiene que estar entre 160c y 170c,  presionar la manga y cortar la masa con una tijera, se harían bolitas, o puedes hacer la forma que quieras como por ej: churros. Yo hice mini donas, dibuje una mini dona arriba del papel manteca y la freí. Una vez que este haciendo burbujas saqué el papel manteca y deje que se termine de cocinar, un minuto cada lado.
Paso 4: Remover las mini donas y ponerlas arriba de papel de cocinar para secarlas. Decorar con azúcar, azúcar con canela, etc! Es mejor disfrutarlas mientras están calientes.