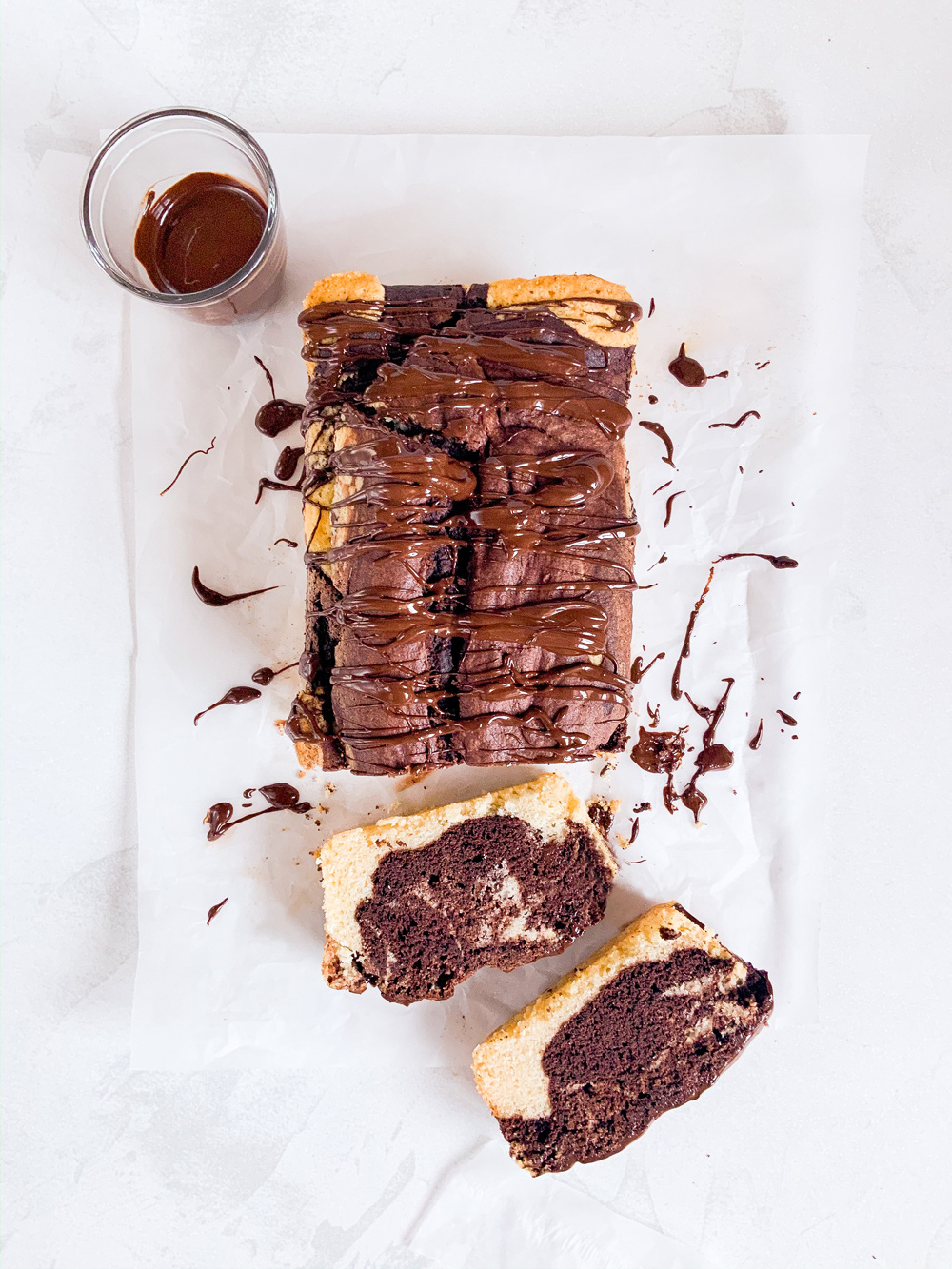 275 Grams of GF Self-Raisin Flour
200 Grams of Golden Caster Sugar
100 Grams of Melted Butter/Margarine of Vegetable oil + for the tin.
170 ml of water + 10 ml extra for the coco powder mixture.
1) Preheat oven 180 c (fan), Mix the flour, sugar, baking powder and
xanthan gum
in a bowl.
2) Add the melted butter/oil, water, Vanilla essence and mix until smooth.
3) Divide the mix in half and add the cocoa powder + the remaining 10 ml of water.
4) Pour and combine the mixtures into the tin, and bake it for 35 min or until a skewer comes out clean. Let it cool down completely.
5) Pour chocolate on top for decoration or icing sugar if you want to.
275 gramos de Harina leudante sin taco, premezcla para tortas
100 gramos de manteca/margarina/aceite vegetal + un poquito para el molde
1 tsp/cucharadita de polvo de hornear
1/2 tsp/cucharadita de goma xantana
1 tsp/cucharadita de esencia de vainilla
170 ml de agua + 10 ml de agua para la mezcla de cacao.
1) Precalentar el horno a 180 c (fan), Agregar la harina, el azúcar, el polvo de hornear y la goma xantana en un bowl.
2) Agregar la manteca/margarina/aceite, esencia de vainilla, agua y mezclar hasta que todo este integrado.
3)Divide la mezcla en dos y agrega el cacao en polvo en una de ellas, agrega los 10 ml de agua restantes.
4) Colocar las mezclas en el molde y llevarlo al horno por 35 min o hasta que pinchemos el budin en el centro y salga limpio. Dejar que se enfrie por completo
5) Espolvorear azúcar impalpable arriba o un poco de chocolate derretido.