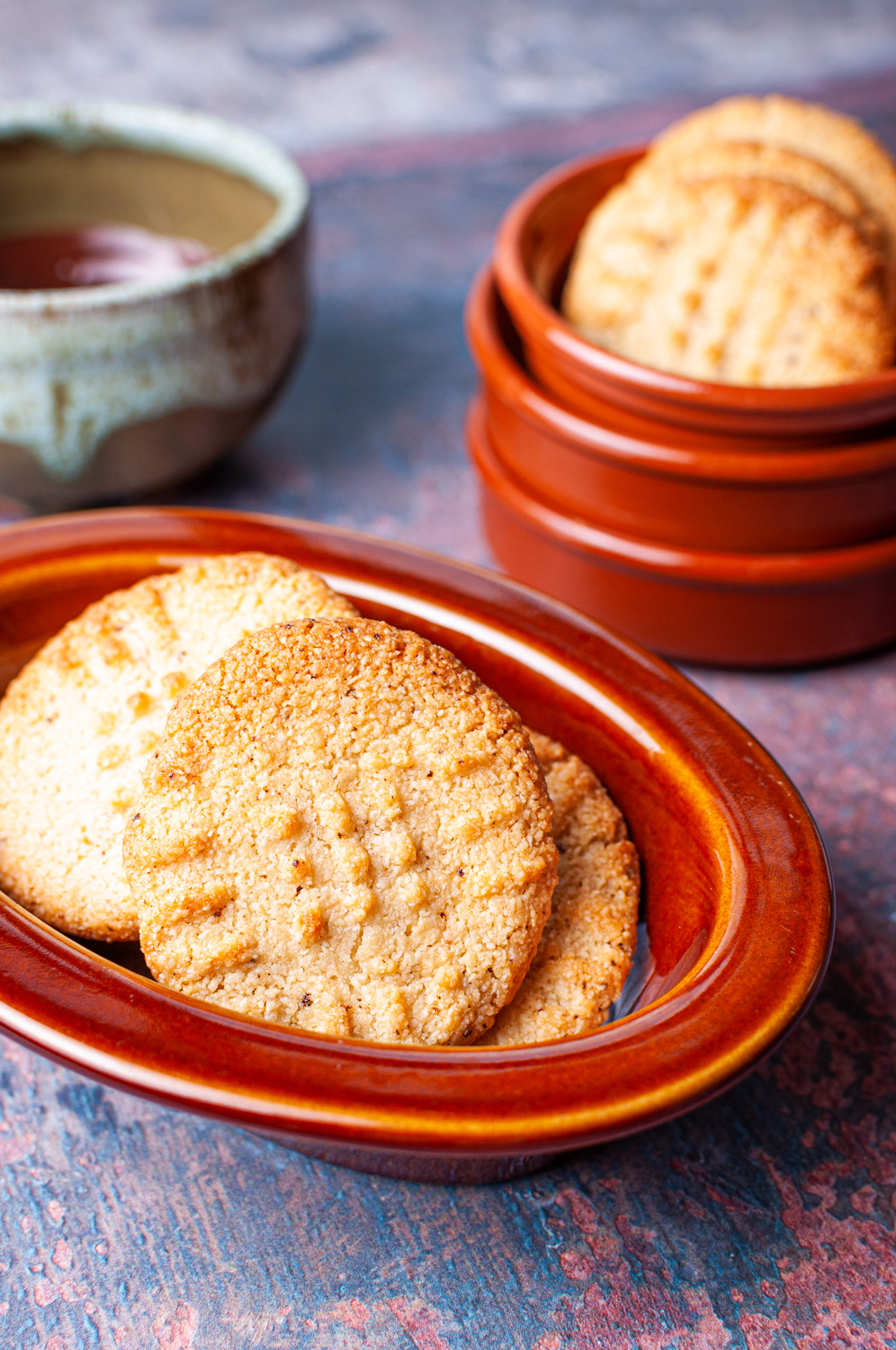 45g of softened butter or vegan butter
1/2 tsp of vanilla extract or almond extract however if you choose almond please use 1/4 tsp.
1/2 tsp of coffee powder (if you want to)
Dark chocolate for dipping
Step 1: Pre heat the oven 180 c (fan) and line a baking tray with greaseproof paper. Add all of the ingredients in a bowl and mix until combined.
Step 2: Form small balls, 20g each and place them on the baking tray. Flatten the balls with a fork or with a spoon and bake them for 10 minutes or until they are golden brown. Leave the cookies to cool down for a few min and then if you want to you can dip them in dark chocolate, let it dry.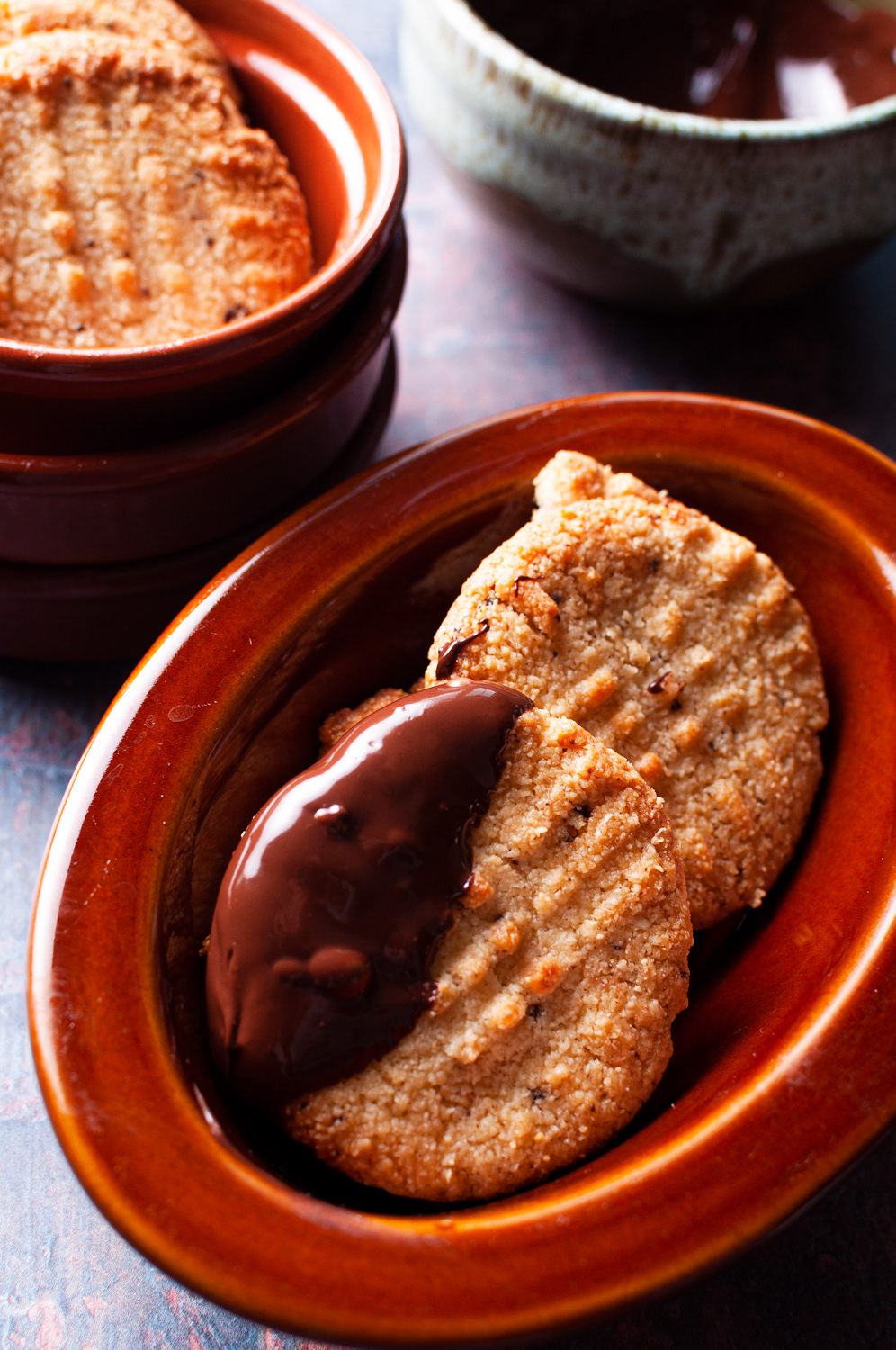 100g de harina de almendras
45g de manteca temp ambiente o manteca vegana
1/2 cucharadita de esencia de vainilla o de almendra, si elegís esencia almendra usar solo un cuarto en vez de media cucharadita.
1/2 cucharadita de café instantáneo (if you want to)
Paso 1: Pre calentar el horno a 180 c (fan), horno medio y enmantecar una bandeja. Añadir todos los ingredientes en un bowl, mezclarlos bien hasta que estén integrados y hayan formado una masa.
Paso 2: Formal bolitas chiquitas, 20g cada una y colocarlas en la bandeja. Aplanar las galletas con un tenedor haciendo una cruz o con una cucharada. Cocinar las galletas por 10 minutos o hasta que estén doradas. Dejar que se enfríen y si queres podes sumergirlas en chocolate derretido como decoración. Dejar que se enfríen.