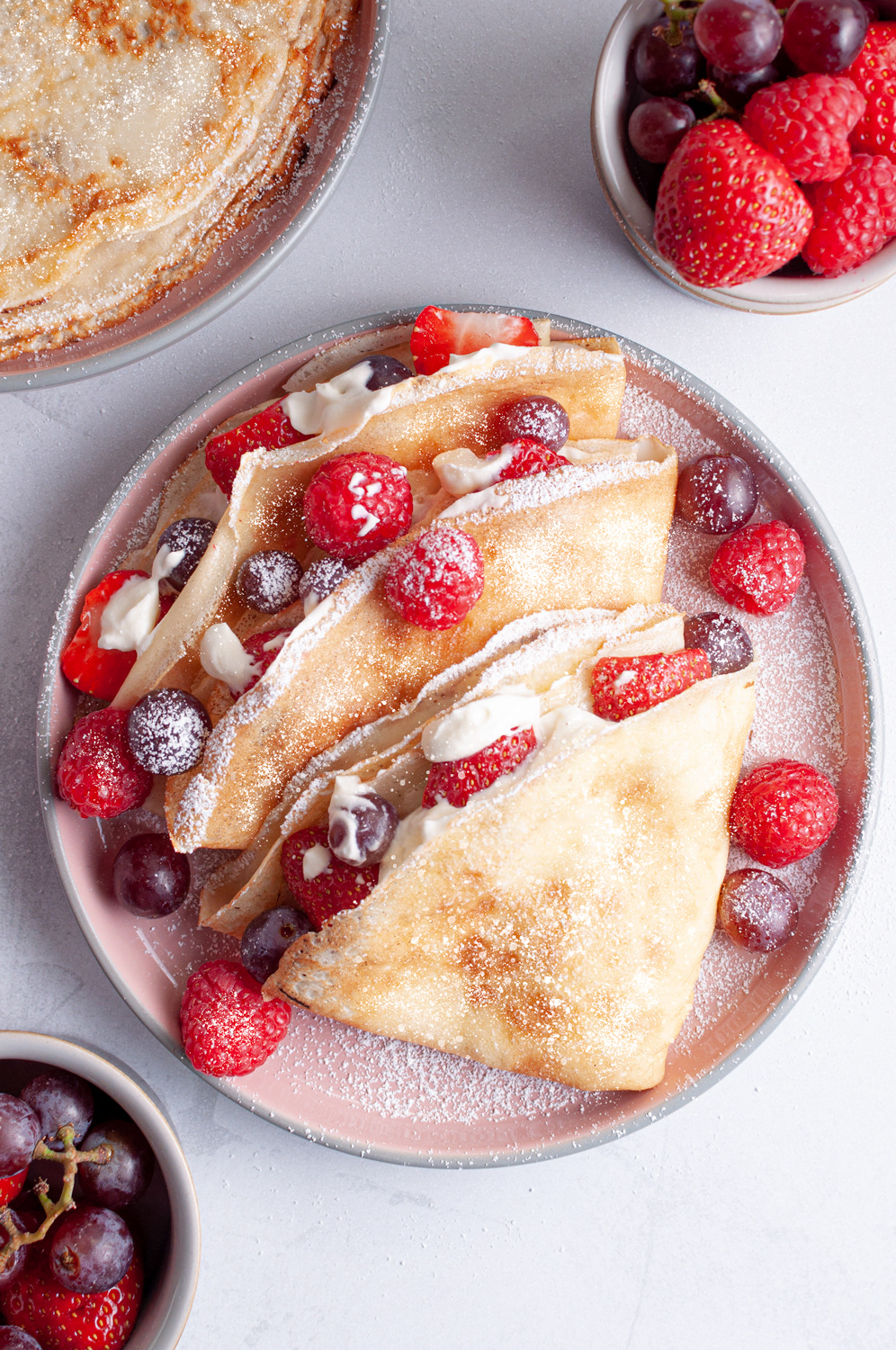 200g of Gluten free plain flour.
Step 1: Mix the egg + milk, mix it well. Once combined add a pinch of salt, pinch of sugar and the gluten free plain flour. Whisk until you have a soft liquid consistency.
Step 2: Heat up a pan with a little but of butter, once melted add one big spoon of the mixture let it bubble up and turn it over (1 minute on each side more or less)
Step 3: Fill the crepes with the toppings of your liking!! Enjoy!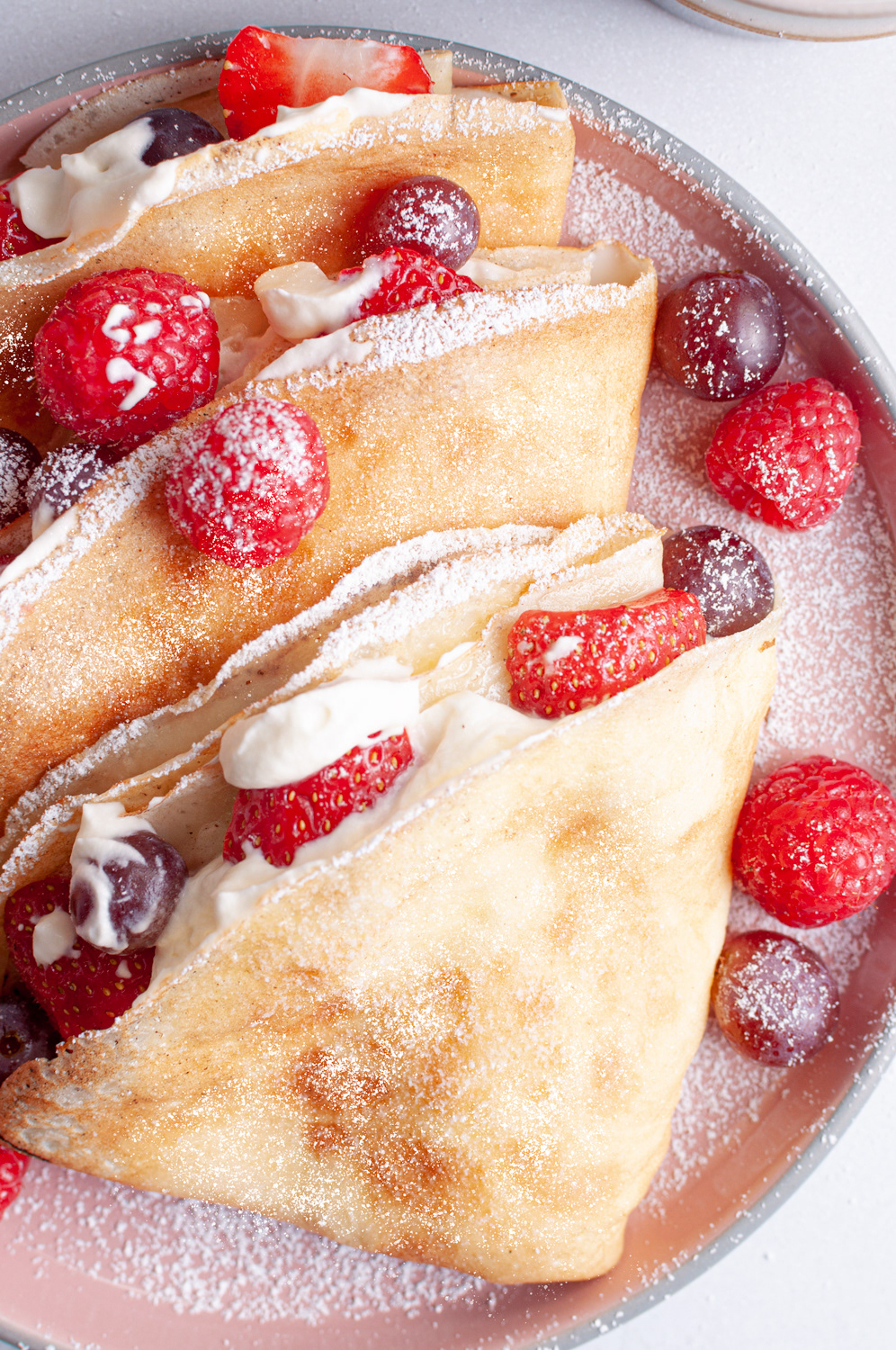 250ml de leche (la que te guste)
200g de harina sin tacc/premezcla
Paso 1: Mezclar el huevo y la leche, batir hasta que todo este bien combinado. Agregar un pizca de sal, una pizca de azúcar y 200g de premezcla sin tacc. Mezclar hasta que todo este combinado, buscamos una consistencia suave.
Paso 2: Calentar la sartén con un poco de manteca, agregar un cucharón de mezcla. Una vez que veas burbujas darlo vuelta (al rededor de 1 minuto x cada lado)
Paso 3: Rellenar los panqueques con el relleno que te guste. A disfrutar!