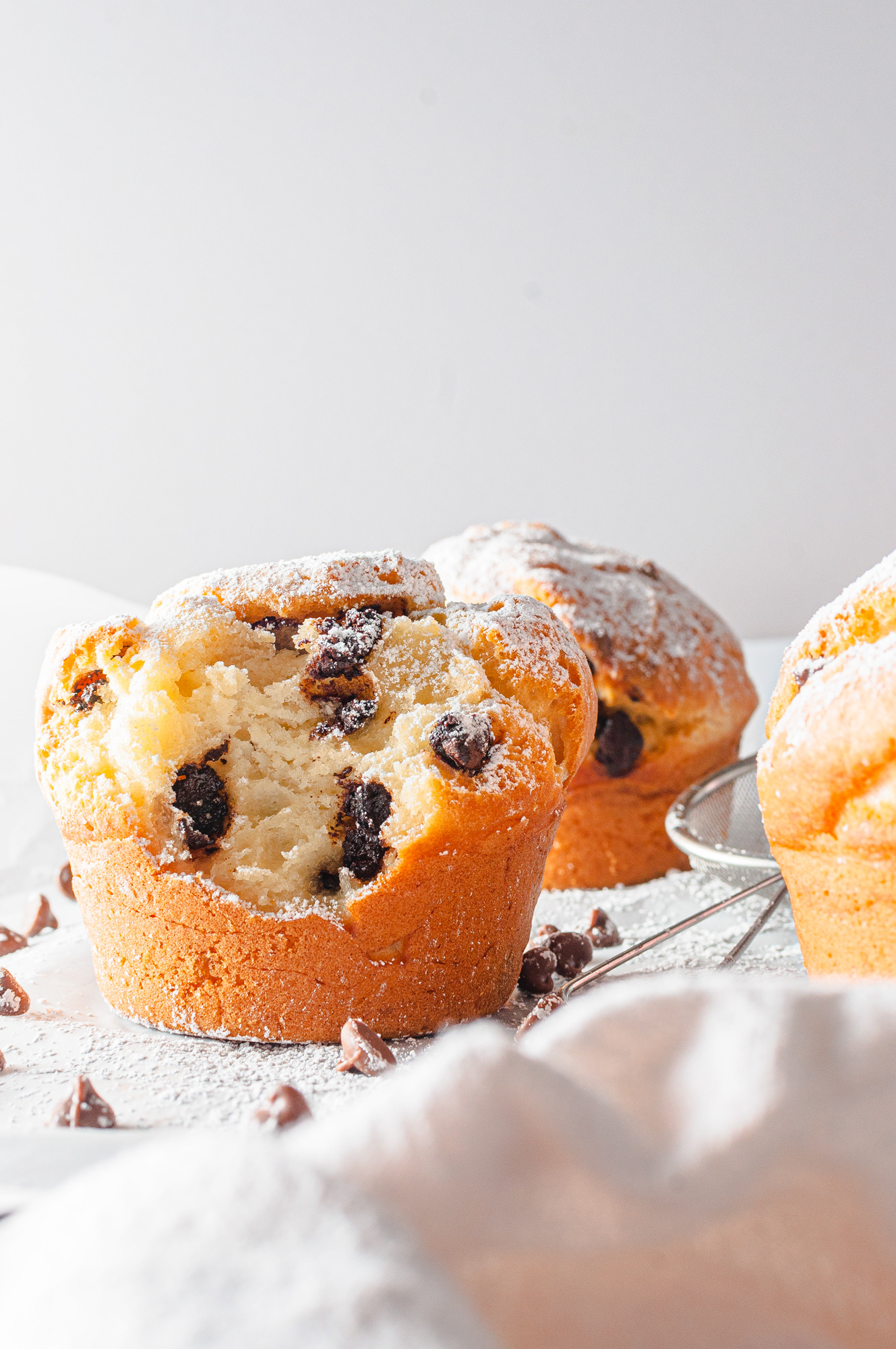 1/2 cup of butter or vegetable oil
2 cups of Self raising GF flour
Step 1: In a bowl add the 3 eggs and sugar. Mix it well until it's very well combined and you have a smooth type of cream. Once that's done add the melted butter or vegetable oil and vanilla extract, combine.
Step 2: Add the 2 cups of self raising flours, anthem gum and baking powder. Mix it well, once thoroughly combined add the choco chips.
Step 3: Grab the muffin tin and fill all the way to thew top. You can sprinkle sone sugar on the top for extra crunchiness.
Step 4: Bake it for 25 min on a preheated oven at 175c or until a toothpick inserted into the center comes out clean. Allow to cool down. Sprinkle some icing sugar on the top if you want and that's it! Enjoy!!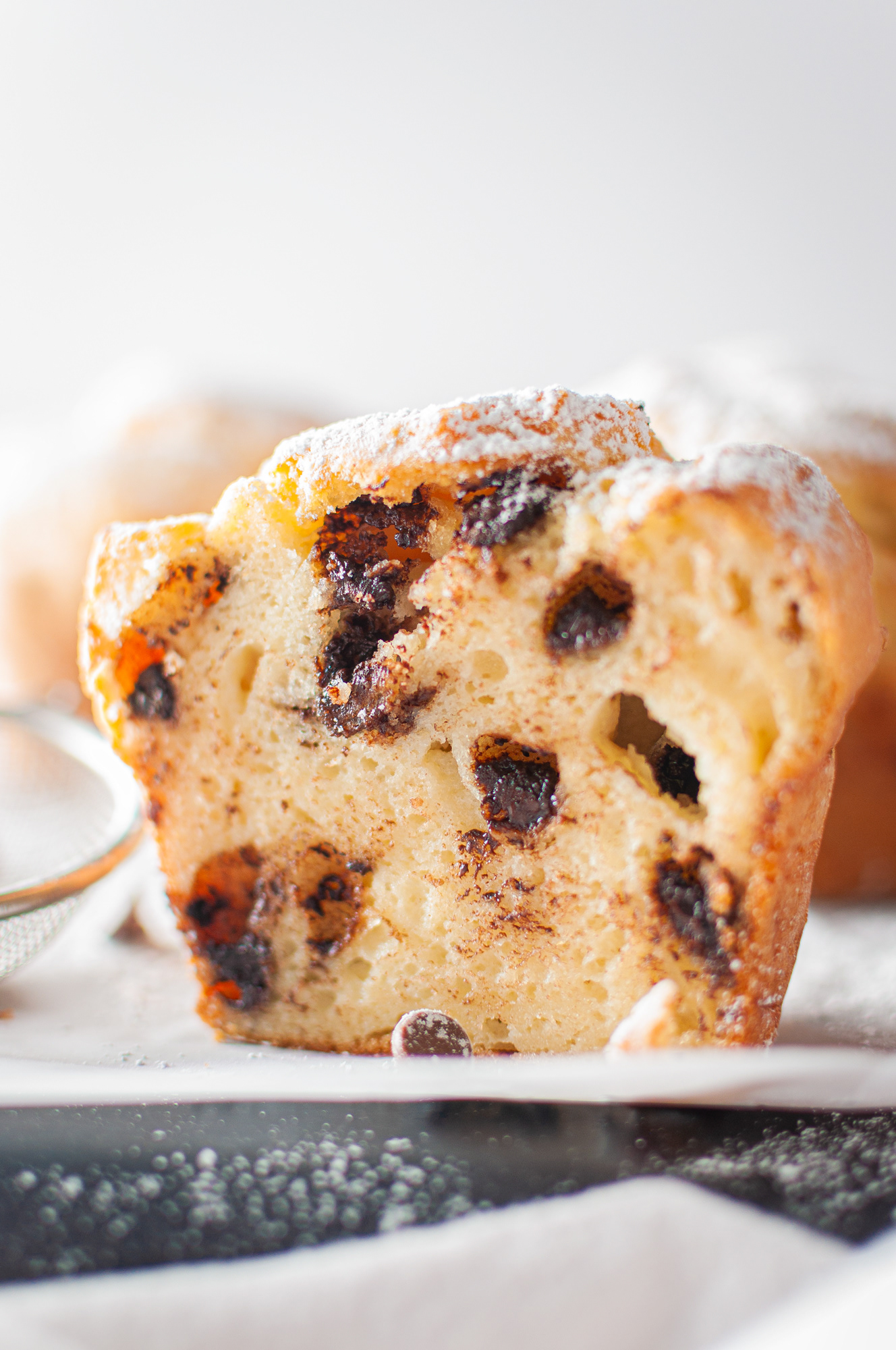 1/2 taza de mantenca derretida o aceite vegetal.
2 taza de harina leudante sin tacc
1/2 cucharadita de goma xántica
1/2 cucharadita de polvo de hornear
1 cucharada de esencia de vainilla
Paso 1: En un bowl agregar los 3 huevos y el azúcar, mezclar bien hasta formar una consistencia cremosa. Una vez que este mezclado agregar la manteca derretida o aceite vegetal y esencia de vainilla, combinar.
Paso 2: Agregar las dos tazas de harina leudante, polvo de hornear y goma xántica. Mezclar bien, una vez que este todo bien combinado agregar los choco chips y mezclar una vez más.
Paso 3: Agarrar la bandeja de los muffins y rellenar hasta el tope, podes agregar azúcar arriba para que tenga una consistencia crunchy!
Paso 4: Cocinar en un horno precalentado a 175c por 25 min o hasta que al insertar un escarbadientes en el centro salga limpio. Dejar enfriar. Espolvorear con azúcar impalpable como decoración si se desea y a disfrutar!!!