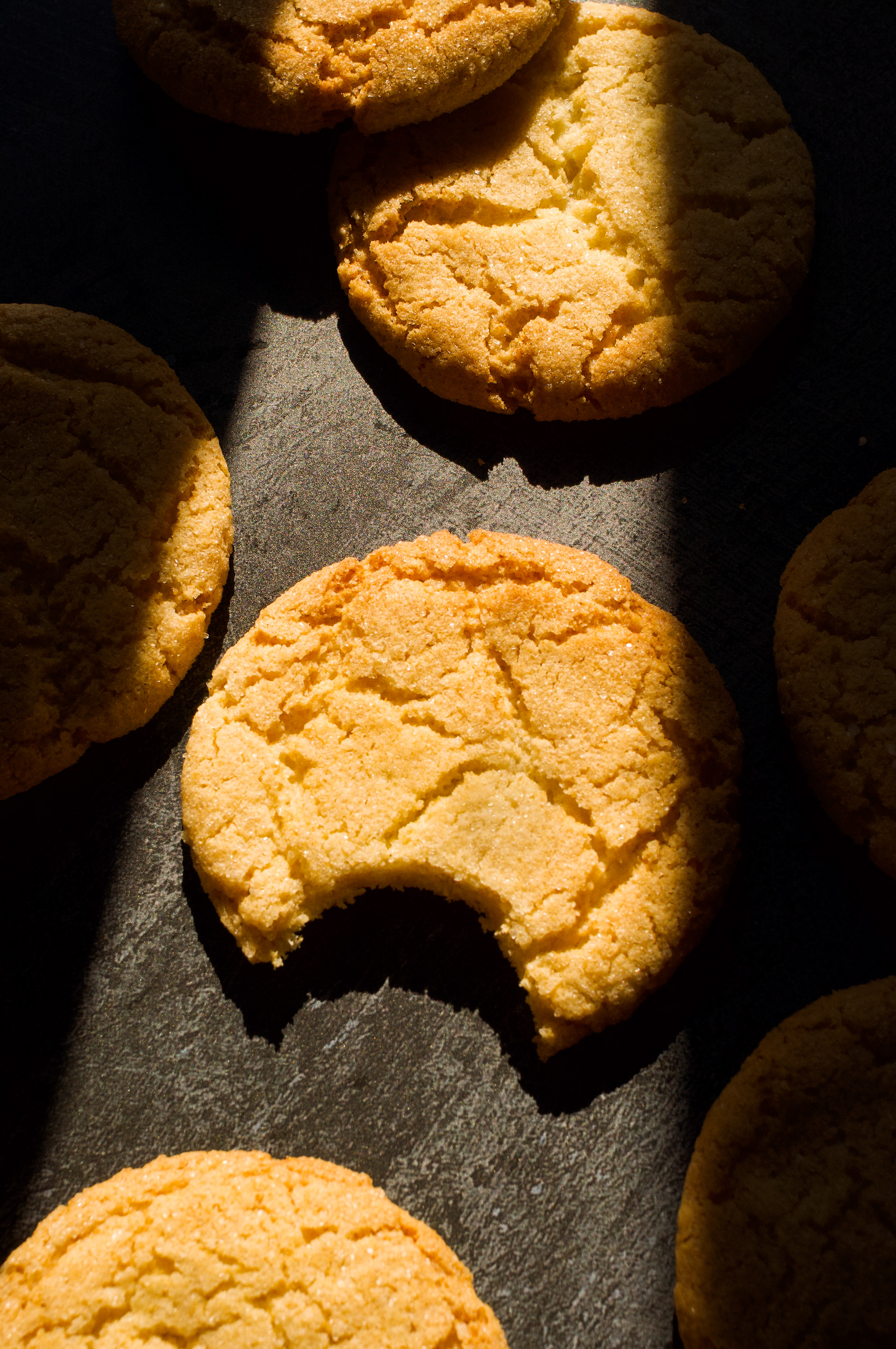 90g Unsalted butter room temperature
170g Gluten Free All-purpose flour
Preheat oven 180 f (gas).  Beat the room temperature butter until pale, add the sugar, combine. Add half an egg, honey and vanilla extract, mix well. Add lemon and lemon zest, combine.
Sift the Gluten free flour, baking soda, baking powder and xanthan gum. Mix.
Make a small ball (I weighed it - used 30 grams per cookie) and dust it with granulated sugar. Press the dough with the bottom of a glass. Bake for 9 min - 180 c (fan)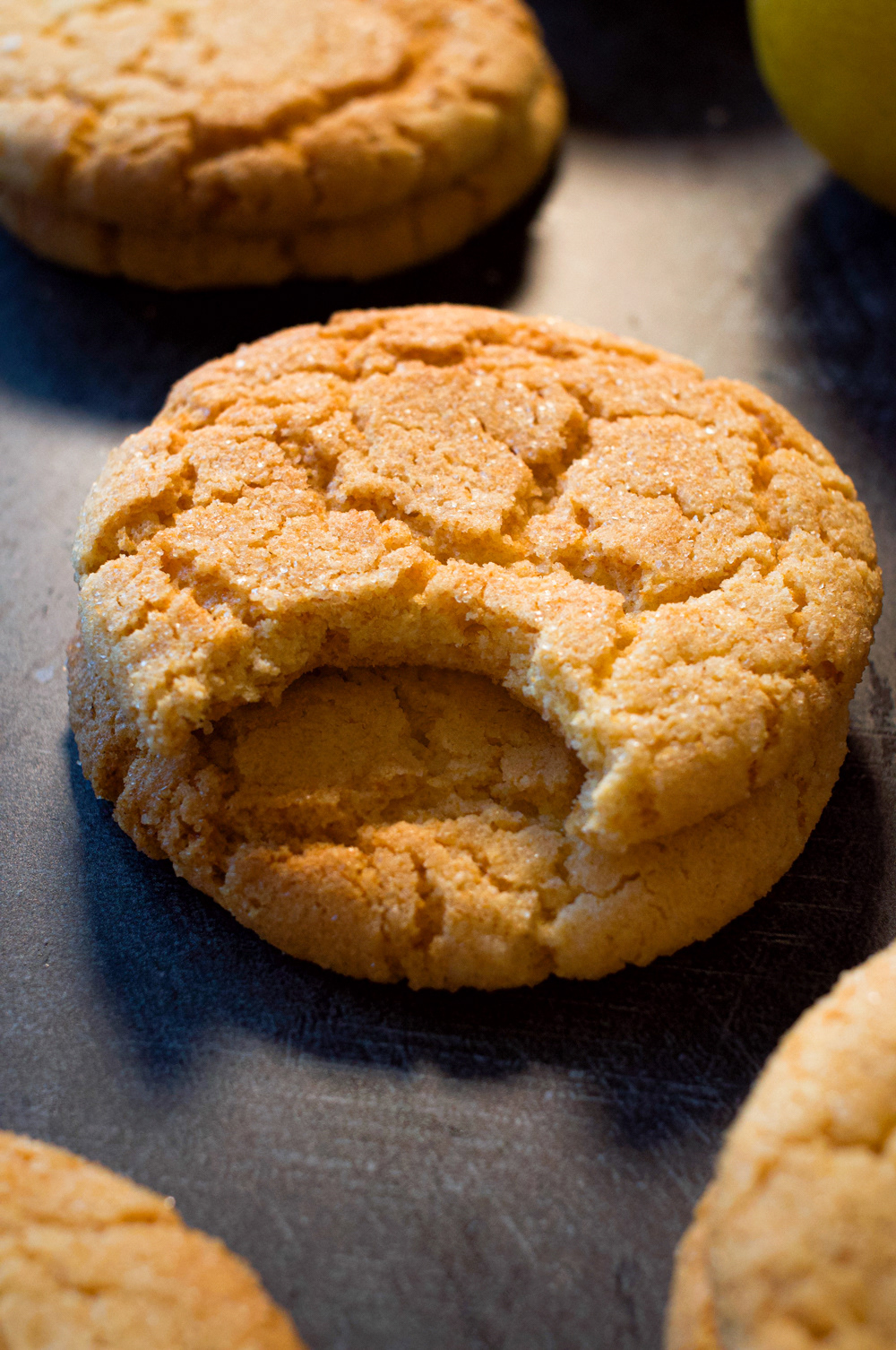 90 g Manteca temperatura ambiente
170g Harina sin Tacc 0000, premezcla
Precalentar el horno 180 g (fan). Batir la manteca hasta que este pálida, agregar el azúcar y combinar. Agregar el huevo, la miel y el extracto de vainilla, mezclar bien. Agregar el limon y la ralladura de limon, mezclar.
Tamizar la harina sin tacc, polvo de hornear, bicarbonato de sodio, goma xantana. Mezclar
Hacer bolitas (yo las pese - 30 gramos por galleta) y pasarla por azúcar. Aplastar la masa con la parte de abajo de un vaso. Cocinar por 9 min a 180 g (fan)